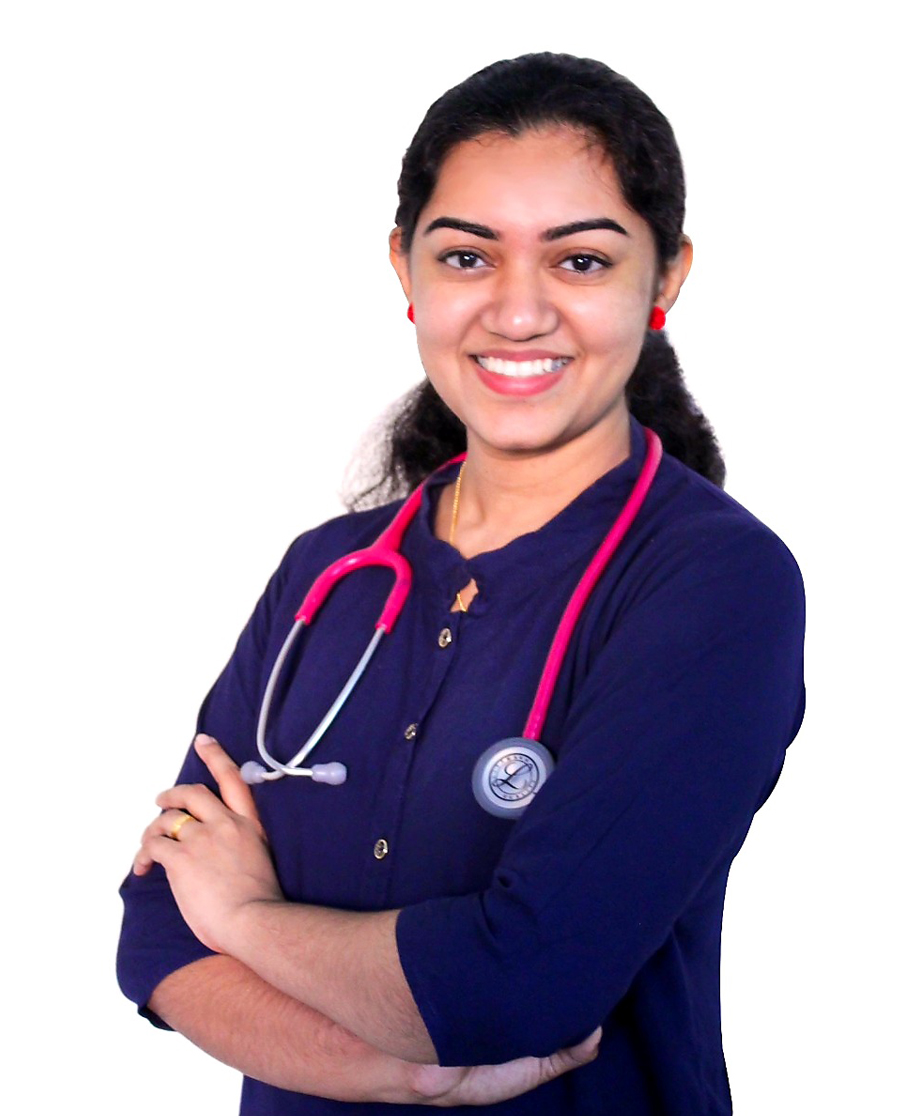 Dr.Albina Joseph Joy(B.H.M.S,P.G.D.P.C)
Dr. Albina Joseph Joy is MOH/DHA licensed Homeopathic Practitioner. Graduated her Bachelor of Homeopathic Medicine from the well-known, Dr. Padiar Memorial Homeopathic Medical College, Chottanikara, Eranakulam (India) and Post-Graduation in P.G.D.P.C from IBMS Andra Pradesh (India).
Experience:
• Medical Officer: Govt. District Homeopathic Hospital, Thrissur, India
• General Practitioner: Dr V.K Jayakumar Memorial Lakshmi Nursing Home, Njarakal, India
• General Practitioner: The Samagra Homeopathy Hospital, Aluva, India
Achieved 2nd Rank in the National Ayush Mission Examination (India).
She could reach up-to the post of Medical officer in General OP of Govt.District Homeopathic Hospital. Having an experience of consulting 100+ patients in the general OP& IP there.
She has her expertise in treating a diversified range of ailments like life style diseases (Hyper-cholesterolemia, Hypertension, Diabetes, Obesity, etc..), hereditary disease, allergies, respiratory diseases infectious diseases, deficiencies, thyroid disorders, gynecologic disorders and infertility, skin diseases, pediatric diseases and many more…She is also an overseas consultant of The Samagra Homeopathic Hospital.
Homeopathy cures the diseases by improving one's immunity, that too without any side-effects; and medicine can be stopped once the diseases is cured.